All About Pyrite
The mineral pyrite, or iron pyrite, is an iron sulfide. Pyrite's metallic luster and pale brass-yellow hue give it a superficial resemblance to gold, hence the well-known nickname of fool's gold. The name pyrite is derived from the Greek πυρίτης (pyritēs), "of fire" or "in fire". In ancient Roman times, this name was applied to several types of stone that would create sparks when struck against steel.
Do not miss our pyrite jewelry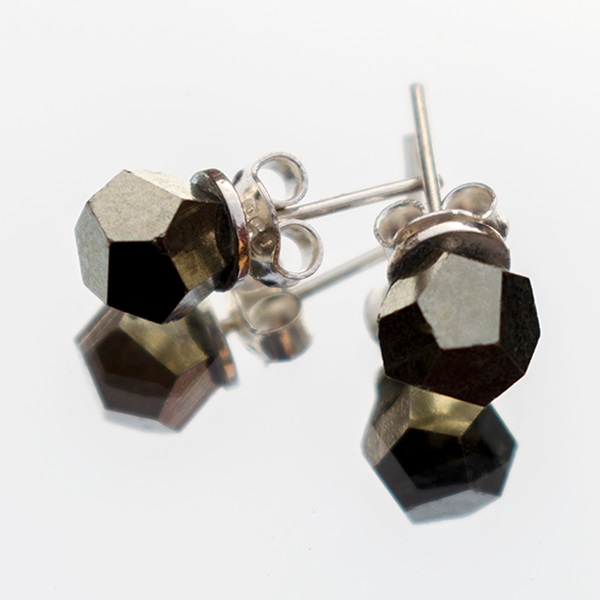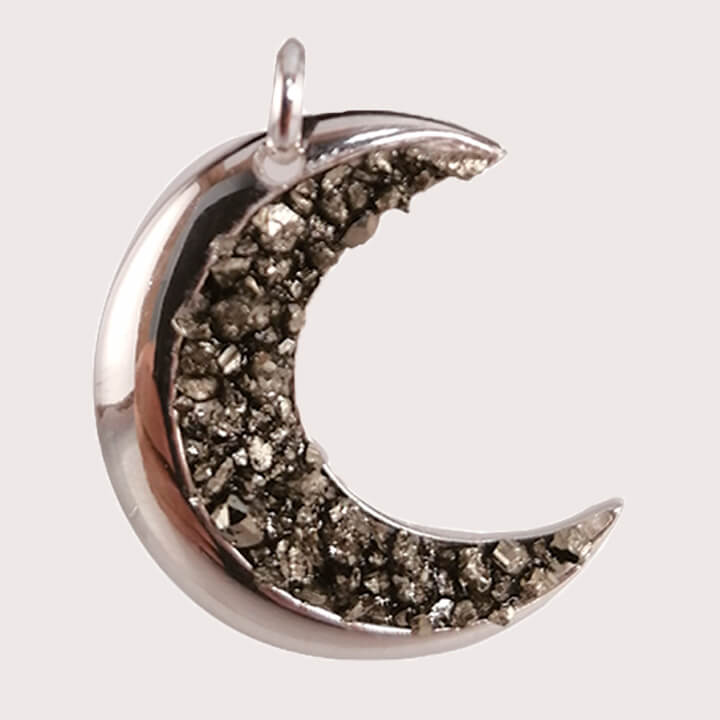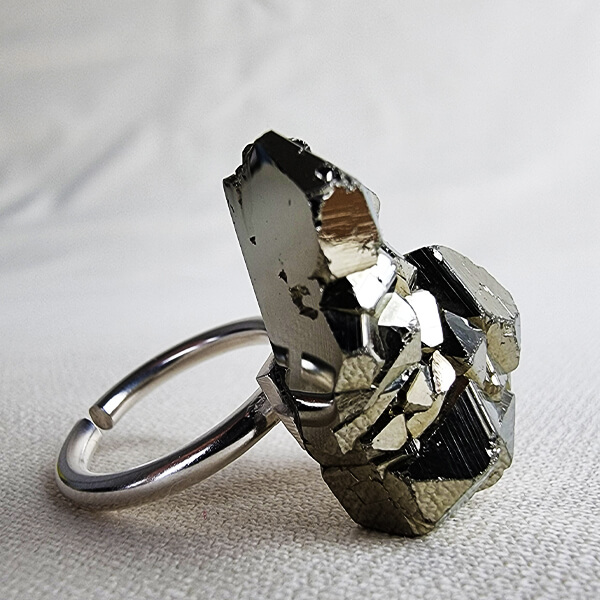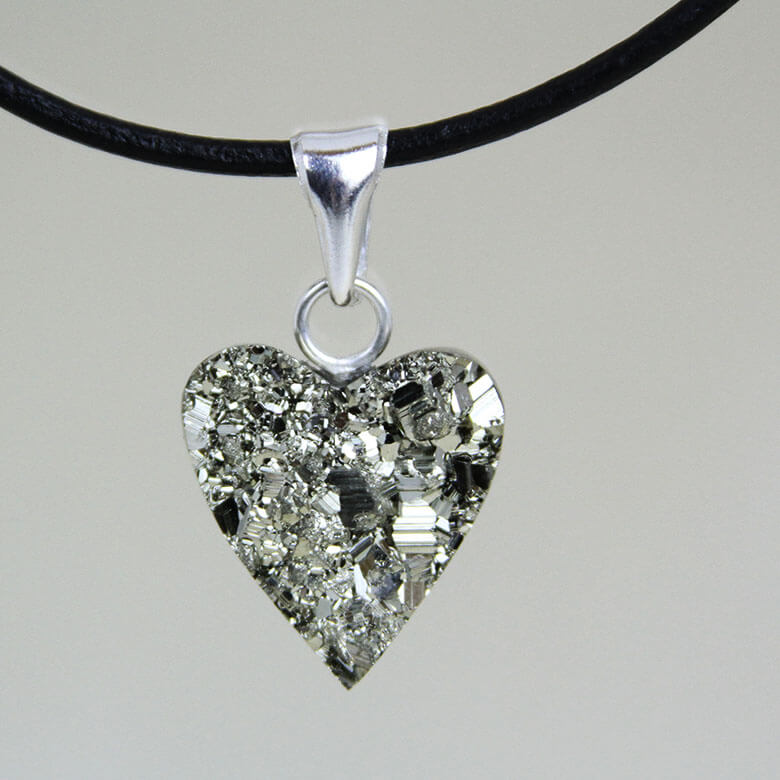 Massive Pyrite
"Massive pyrite" in fact is the interior of big brocken Pyrite cubes. The cubic pyrite crystals are grown masses that have no drusis inside. They are sold at sizes of around 3 cm (compares with a small peruvian Peruvian lemon). Massive Pyrite is comparatively rare and therefore sold at higher prices than pyrite with druses and small crystals.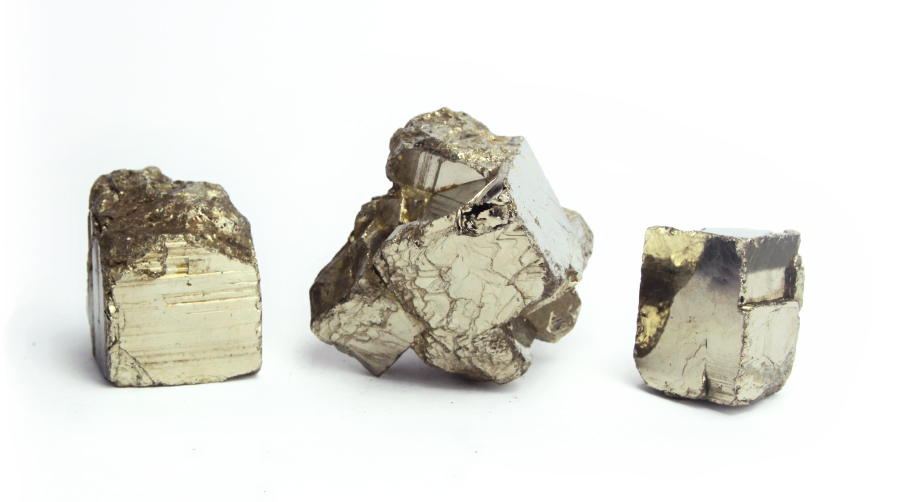 Do not miss our pyrite designer cabs
Being made from the naturally structured surface layer of pyrite cubes,
each cab is a unique work of art by mother nature.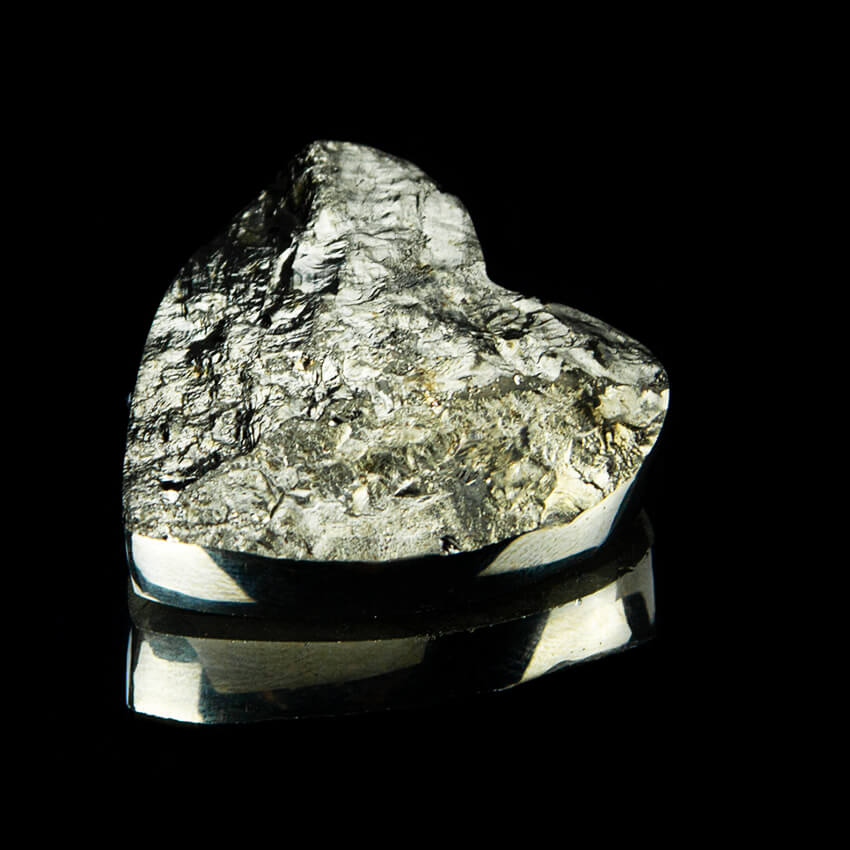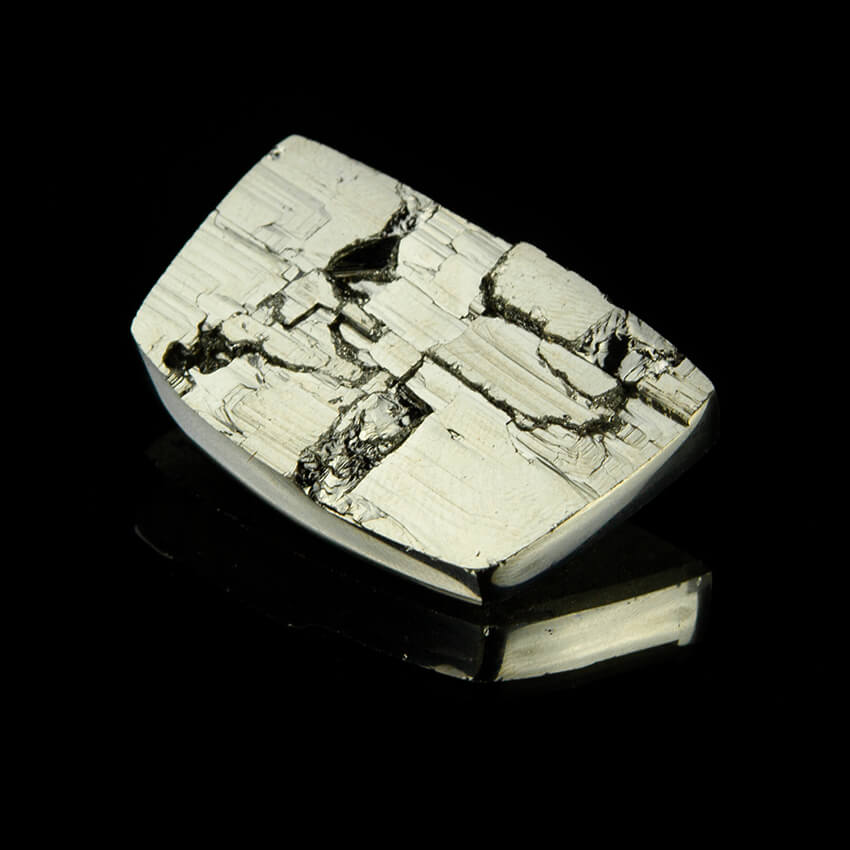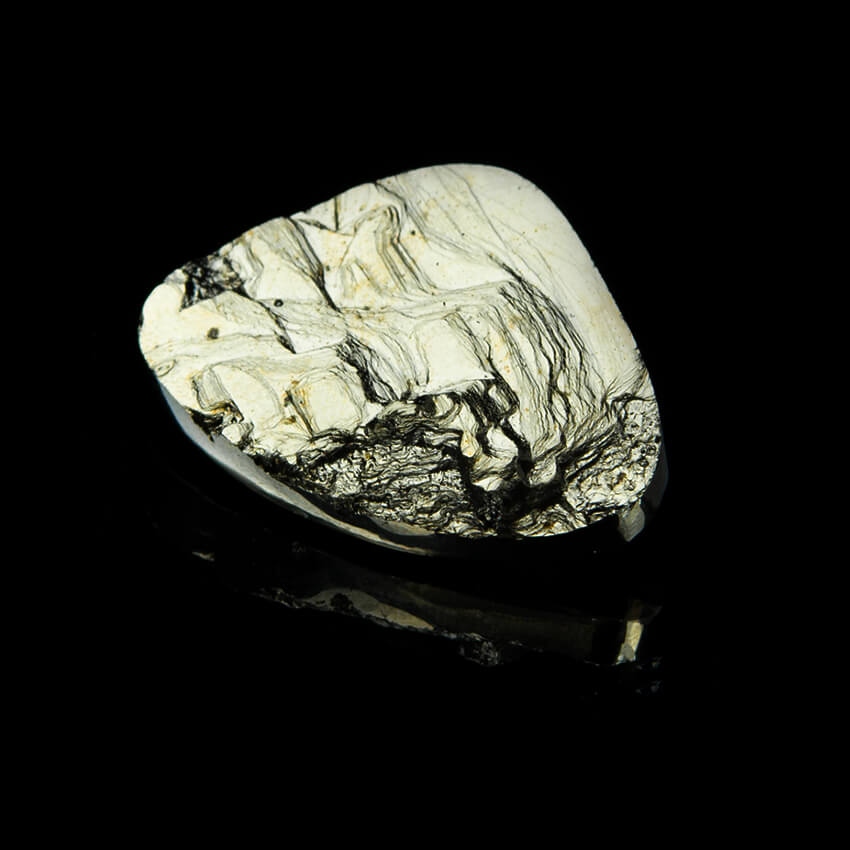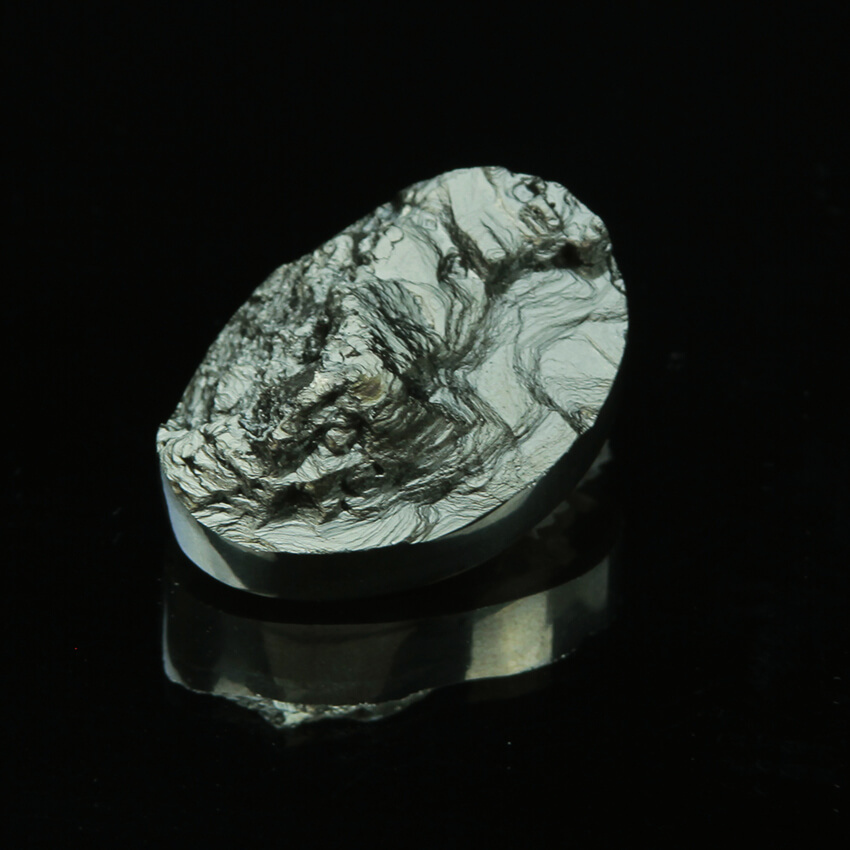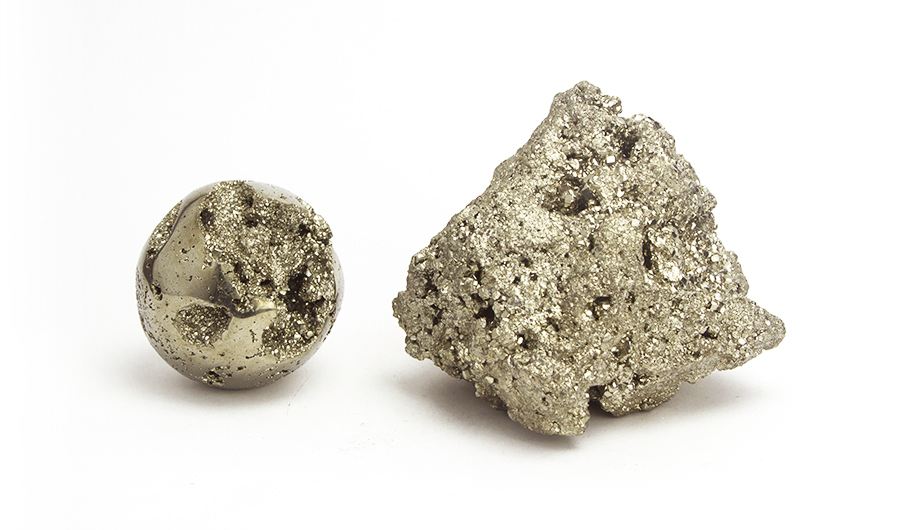 Quinoa Pyrite & Chispa Pyrite
Pyrite with many small drusis and covered with smallest crystals
Quinoa Pyrite  cluster show crystals of around 1 mm size (similar to sand grains.
Chispa Pyrite features on its cluster crystals of 1-3 mm size.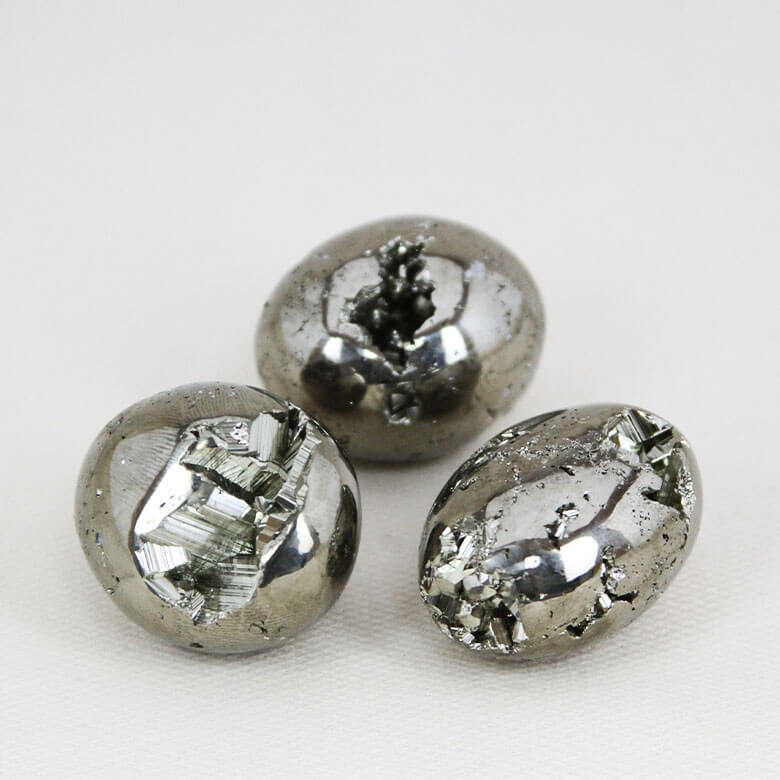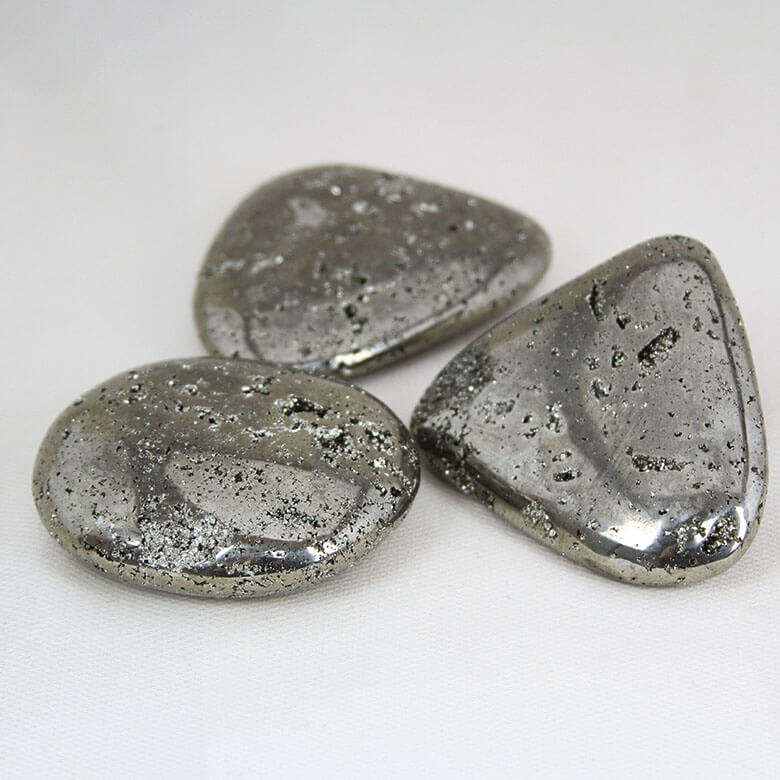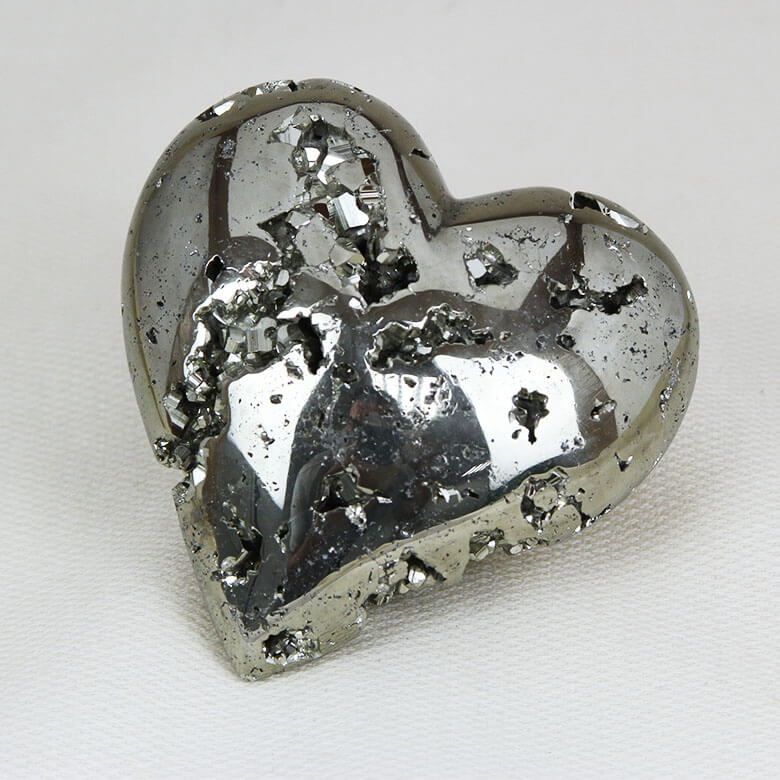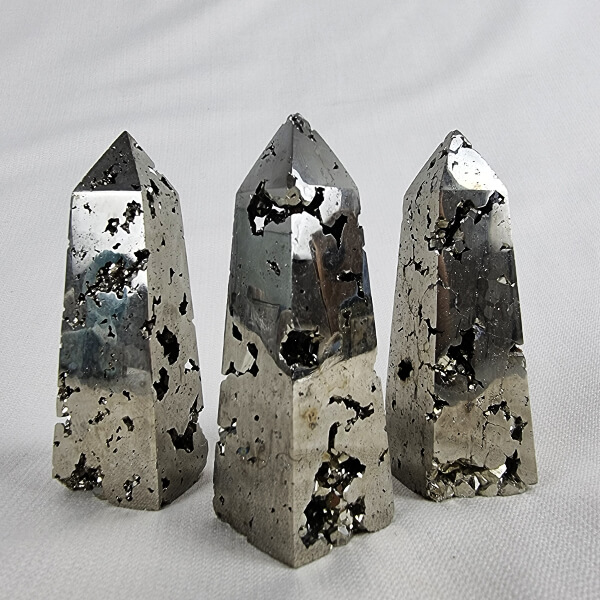 Highlighted spark (Chispa resaltada)
Pyrite with many drusis and covered in small crystals of an average size of 3 to 6 mm (comparatively the size of a rice grain).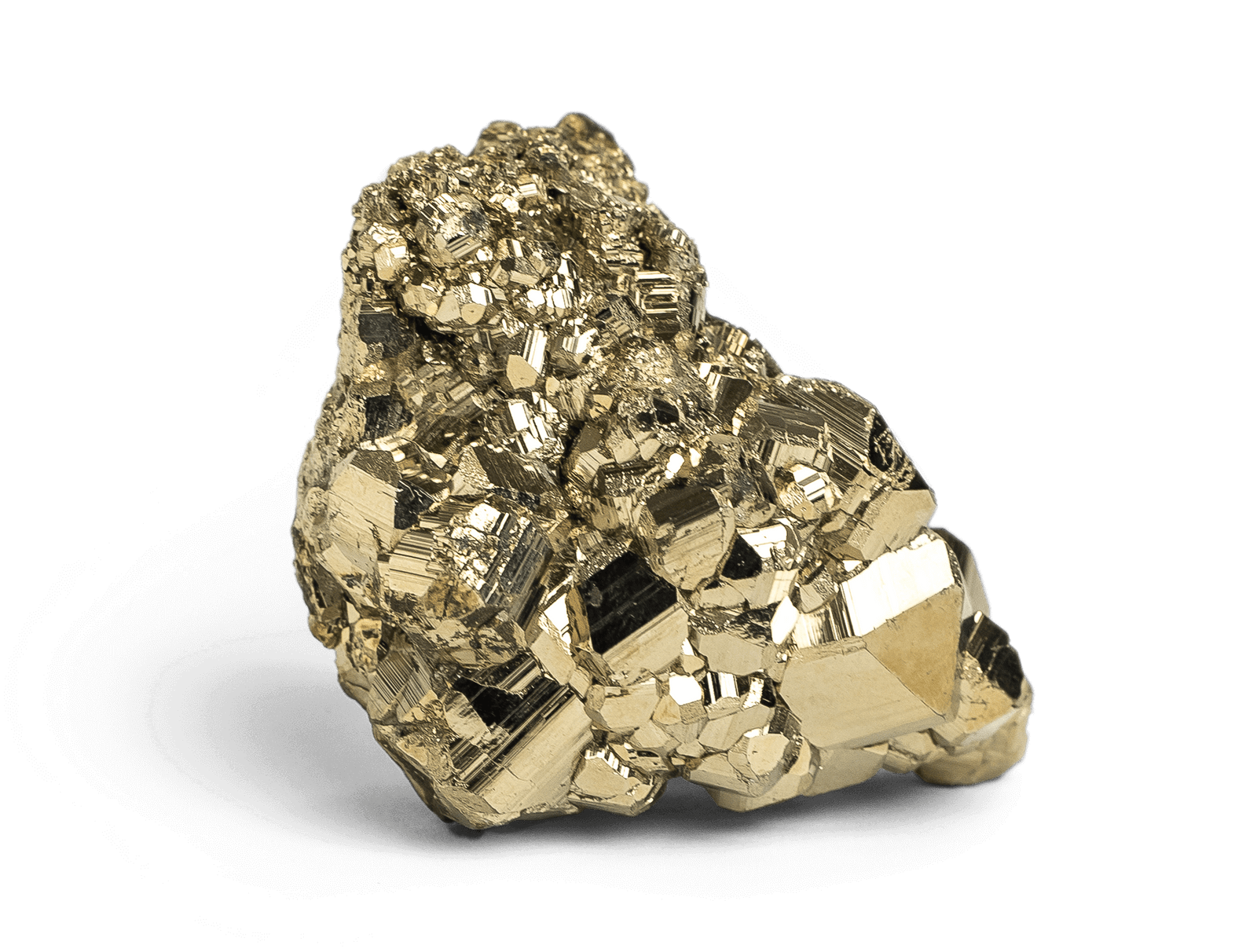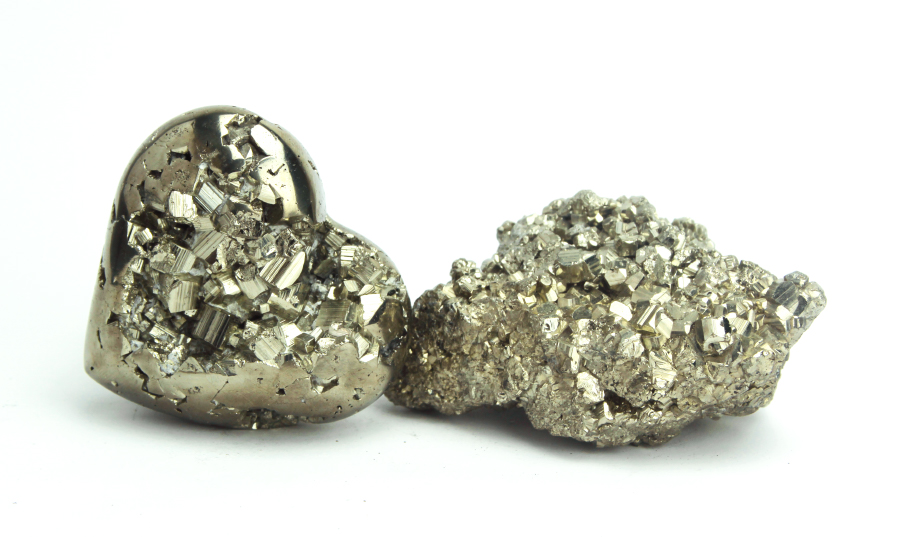 Regular Cocada
Pyrite with many drusis and showing a high number of  crystals of an average size of 6 mm to 1 cm. Not all the crystals on the rock have to have this size. Many times, bigger crystals are surrounded by crystals the size of spark or highlighted spark.
First Class Cocada (Cocada resaltada)
Pyrite with many drusis and covered in crystals of an average size of 8 mm to 1.5 cm.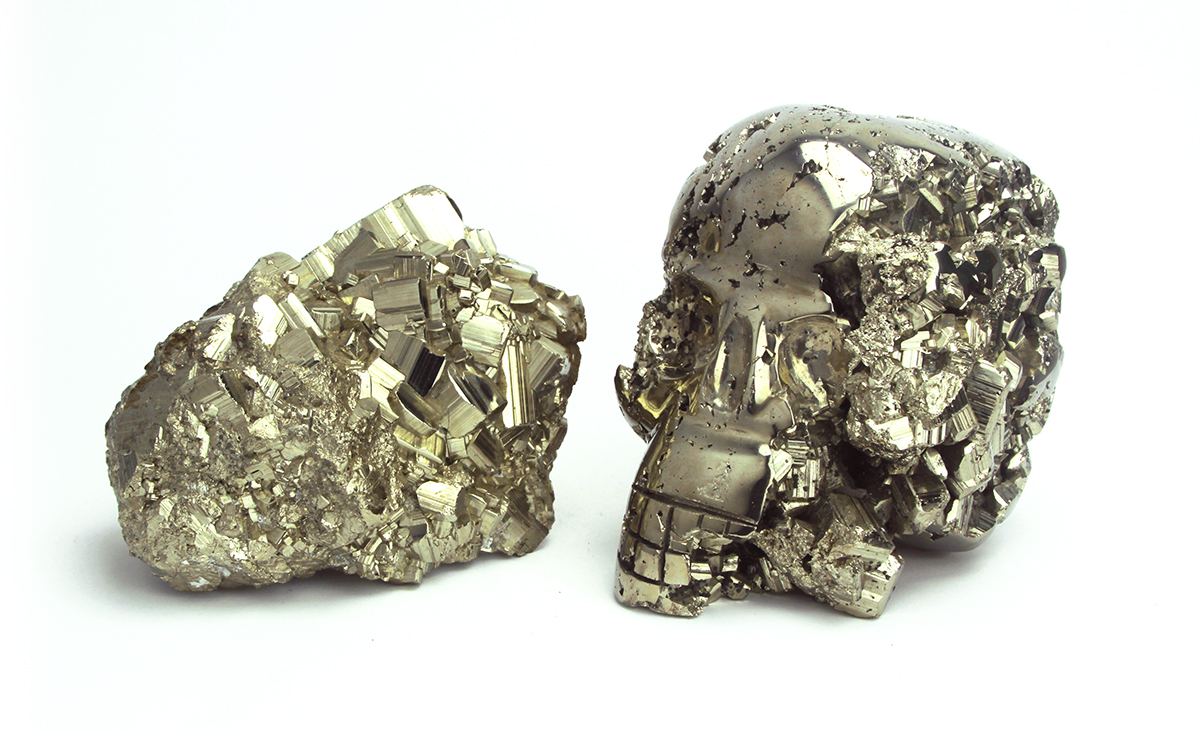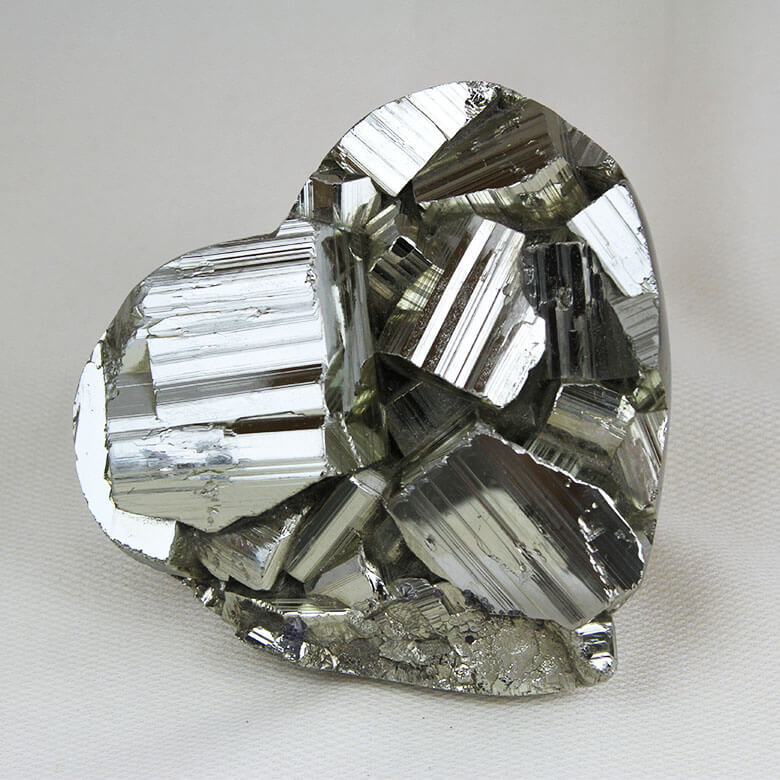 Cubes
Crystal size 2 a 5 cm. This size class and higher is commonly sold as crystal collectors piece. Polished pieces with this crystal size are rare and unique luxury pieces.
Gemrock Peru: The only authorized seller of Huanzala Pyrite
We are aware of the fact, that people in general do not like to face uncomfortable facts and prefer to turn a blind eye on unpleasant issues that would require them to change their behaviour and take action. However, we consider it important to speak out and provide our clients with important truthful information, that could affect their business: 
95 % of Peruvian Pyrite comes from Huanzala mine, a niquel mine that does not extract or sell pyrite. In fact, for more than 3 decades Pyrite has been stolen from the mine and has been sold illegally, resulting in violent encounters between security personal of the mine and so called "piriteros". In 2020 Gemrock Peru signed an exclusive buyers contract with Huanzala mine and is since then by law the only legal buyer and exporter of Huanzala Pyrite.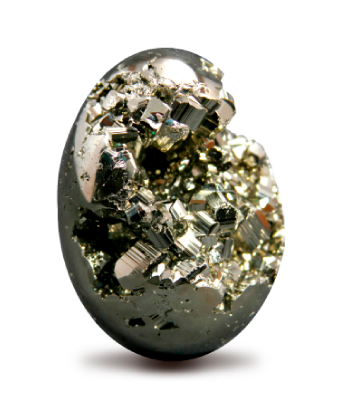 We are supporting the mine management in struggling with an internal and external mafia. Till today theft of pyrite from the mine does continue. In 2020 The management asked pyrite exporters publicly to return illegally acquired pyrite or face legal action. Till today no pyrite was returned and international trade continues. Global crystal wholesalers and fine mineral dealers are aware of this, but dont care.
In january 2022 the legal department of the mine officially asked the state prosecuter of Peru to investigate the pyrite trade as organized crime in connection with drug trade, being this a very high level of crime that will involve international criminal investigations once the state prosecutor takes the case. The legal document implicates all Peruvian crystal exporters with exemption of Gemrock Peru. Please be aware of the fact, that by buying from non-authorized dealers you may face legal consecuences or may loose your shipment in future.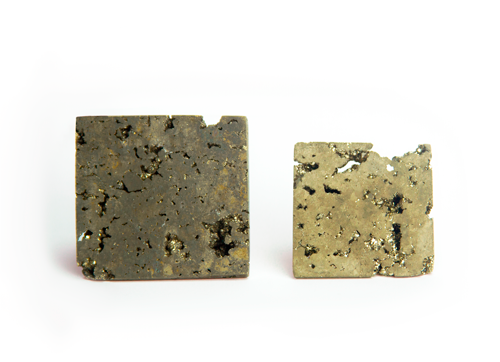 Be Aware of Toxic Pyrite
There are Peruvian companies, that do mix Pyrite from Trujillo province with real Huanzala pyrite and then sell the entire lot as Huanzala pyrite.
Pyrite from Trujillo has a very high content of arsenic and is a toxic material, that may put the health of your clients at risk.
At first glance, objects made from Trujillo pyrite may look the same as Huanzala pyrite. However, you can easily distinguish both: Have a look at unpolished parts. While Huanzala pyrite has a clean golden color, Trujillo pyrite shows black patches.
After just a few months, the shine of the polished Trujillo pyrite will disappear and the material will blacken. This material is not only a danger to health it will also lead to complaints from your clients and damage your companies' image.
We advise you to work only with recommended dealers of serious companies. Gemrock Peru is the only authorized dealer for Huanzala Pyrite and can provide certificates of origin if requested. All other Huanzala Pyrite has been extracted illegally from the mine. We are happy to provide you with information if a dealer offering you Huanzala Pyrite is one of our clients.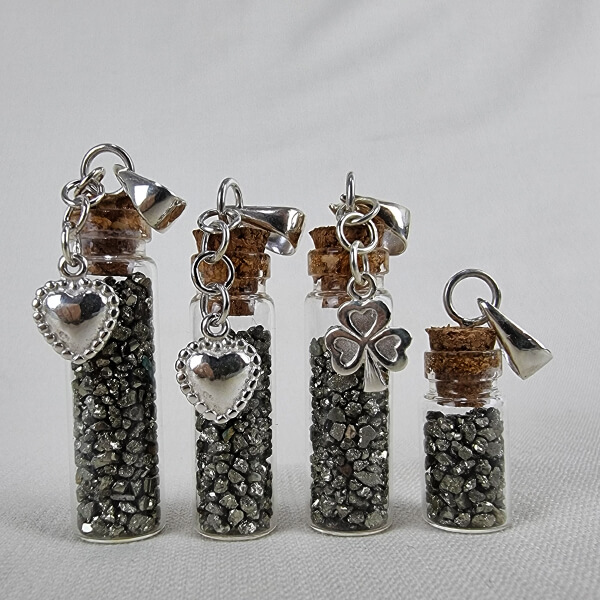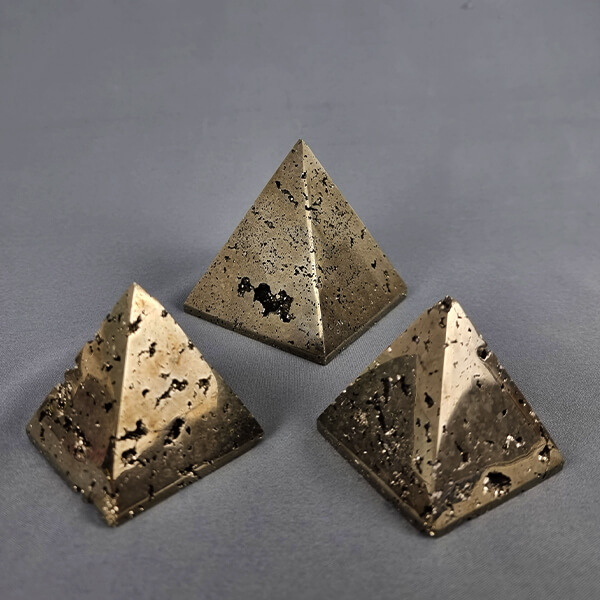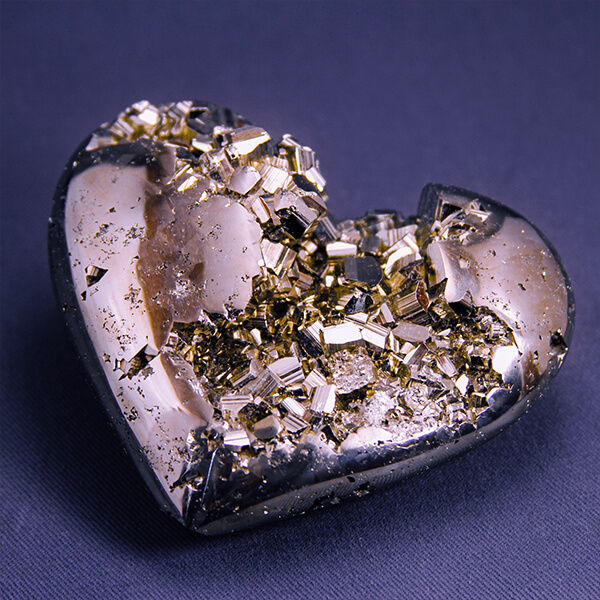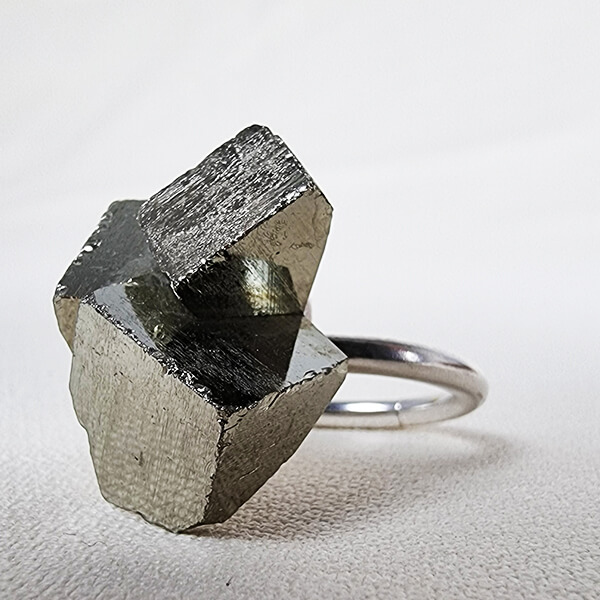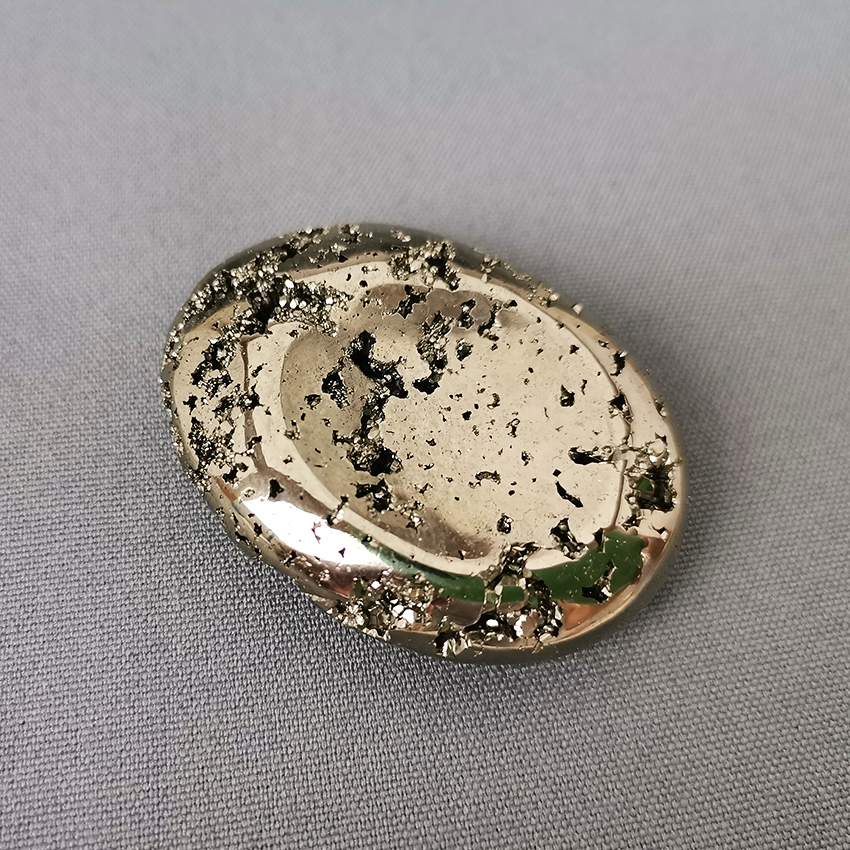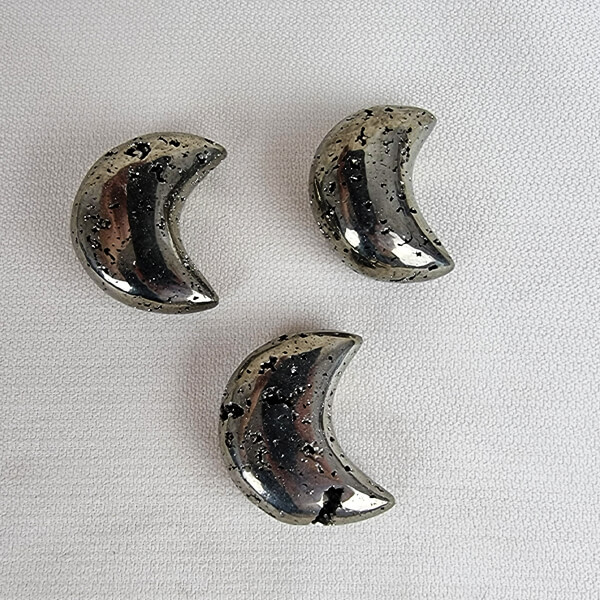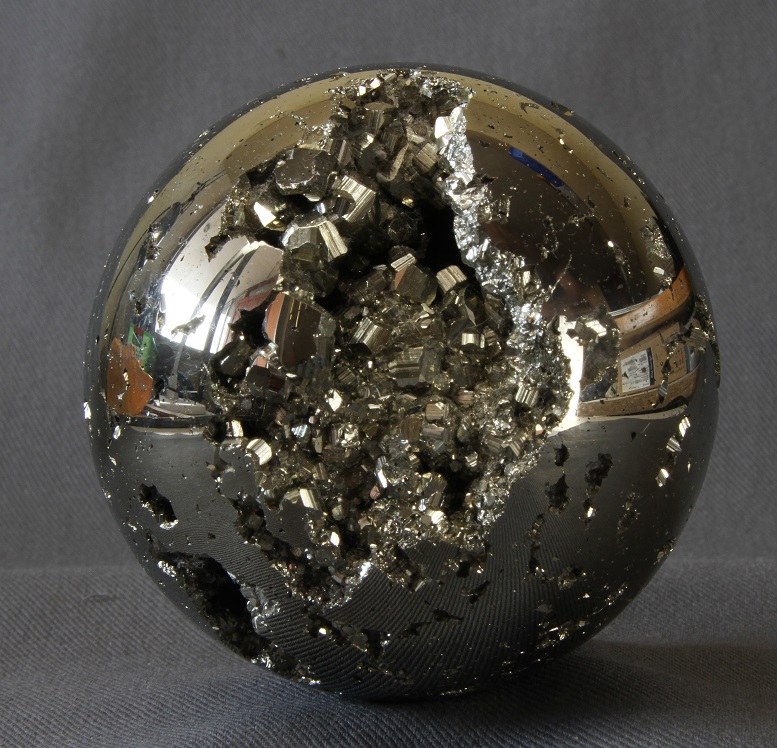 Is there anything you wish to know about:
Shipping cost and logistics, Payment options, Product quality, Packaging, Shipping damage, Refunds, etc. ?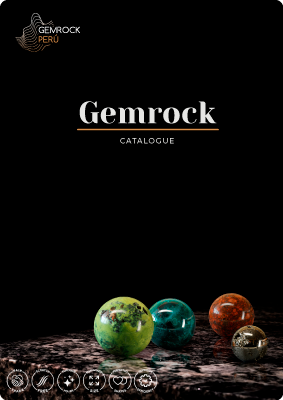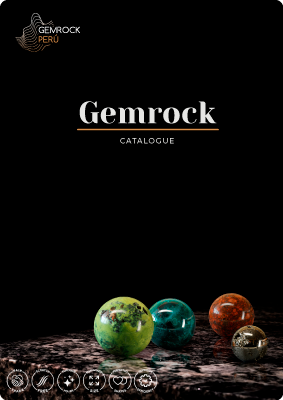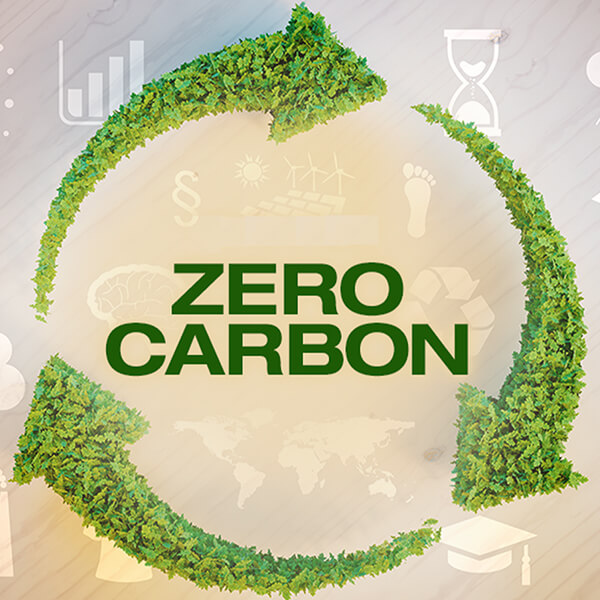 Partner with us and offer your clients environmentally friendly and carbon-neutral crystal products:
Products made with Pyrite
Click on links to see products
Do you need reliable high quality cutting services for a reasonable price?  Are you looking for a service provider that is willing to develop new products according to your requirements? Would you like to get expert advice in order to improve your product? Do you wish for someone to optimize the process and get the most out of your rough? Just talk to us.