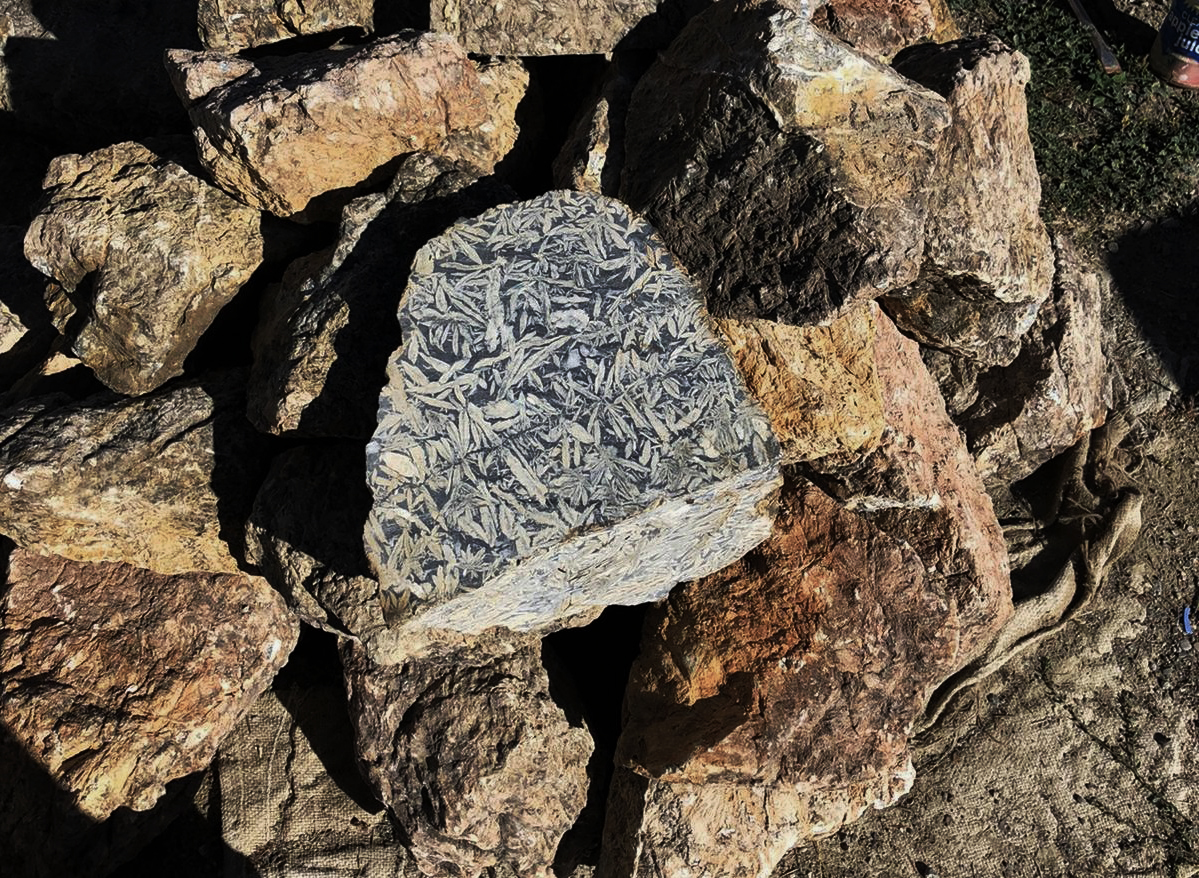 An exciting discovery
In the summer of 2018, in the rugged Canadian Mountains, a group of gold miners made an exciting discovery of a rare precious stone called Pinolite. Previously only thought to originate from one place in the world: Austria, Pinolite within Canada is a monumental discovery.
Pinolite is a semi precious gem-stone consisting of magnesite, dolomite, and graphite. When brought together, these minerals form a stunning grey and white pattern like nothing else in this world. Also called Pinolith, this stone gets its name from the pine cone like patterns formed by the slow cooling of the three minerals.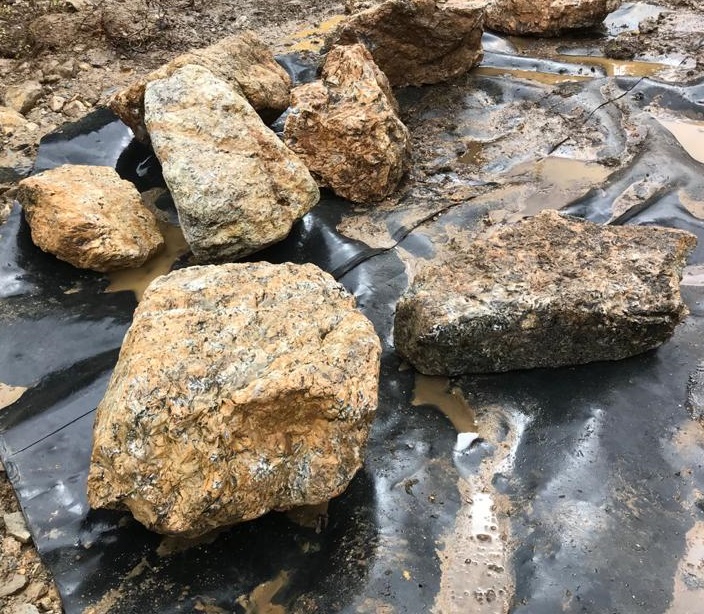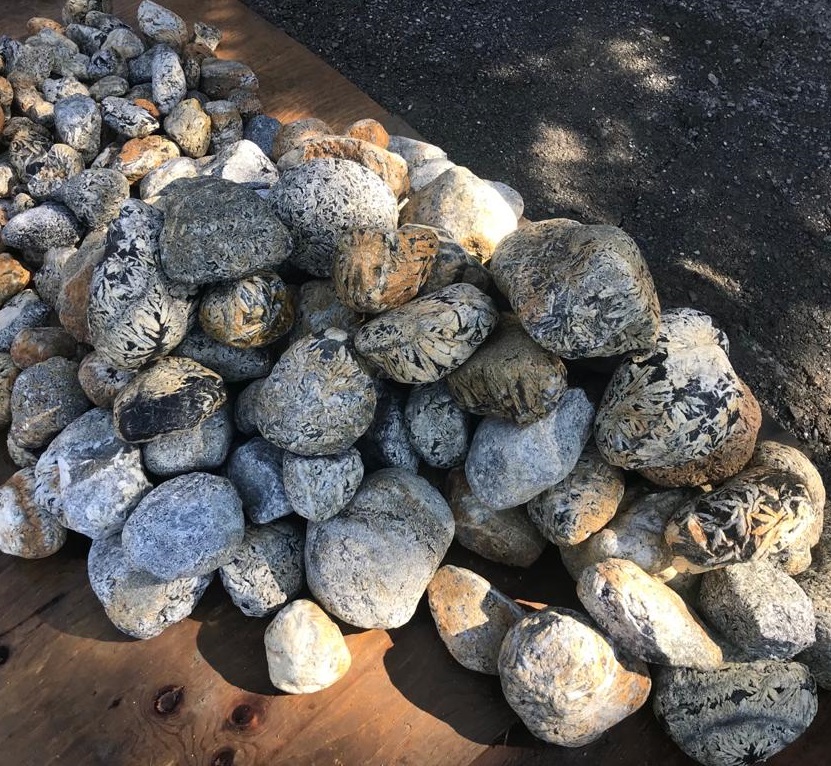 Environmentally friendly mining
In order to mine pinolite there is no need for blasting or environmentally harmful techniques. Over thousands of years the Pinolite has slowly calved off the outcropping.
The quarry stone is hand picked from the outcropping of Pinolite and loaded into helicopter bags, which are flown down to a staging area where the stone is pressure washed and shipped to our workshop 150 kilometres away. Quarry stone is rough and rugged and has seen thousands of years of weathering on the top of the mountain.
The placer stone was once part of the main outcropping of Pinolite which was eroded by a glacier and brought down the local valley. These stones have seen minimal weathering and rarely have any fractures or rough edges. The placer stone has been in mother natures very own rock tumbler for thousands of years and provides incredible pieces for carvers and collectors.
Gemrock Peru is the first cutting shop to buy several tons of pinolite for its production and global distribution. We are the only company producing with pinolite in South America.
Is there anything you wish to know about:
Shipping cost and logistics, Payment options, Product quality, Packaging, Shipping damage, Refunds, etc. ?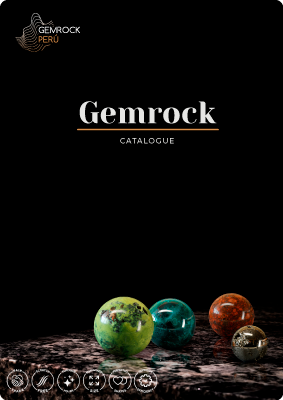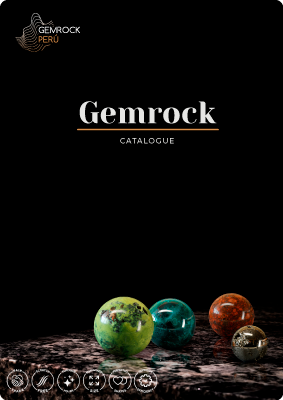 Shapes made with Canadian Pinolite
Click on links to see the product types