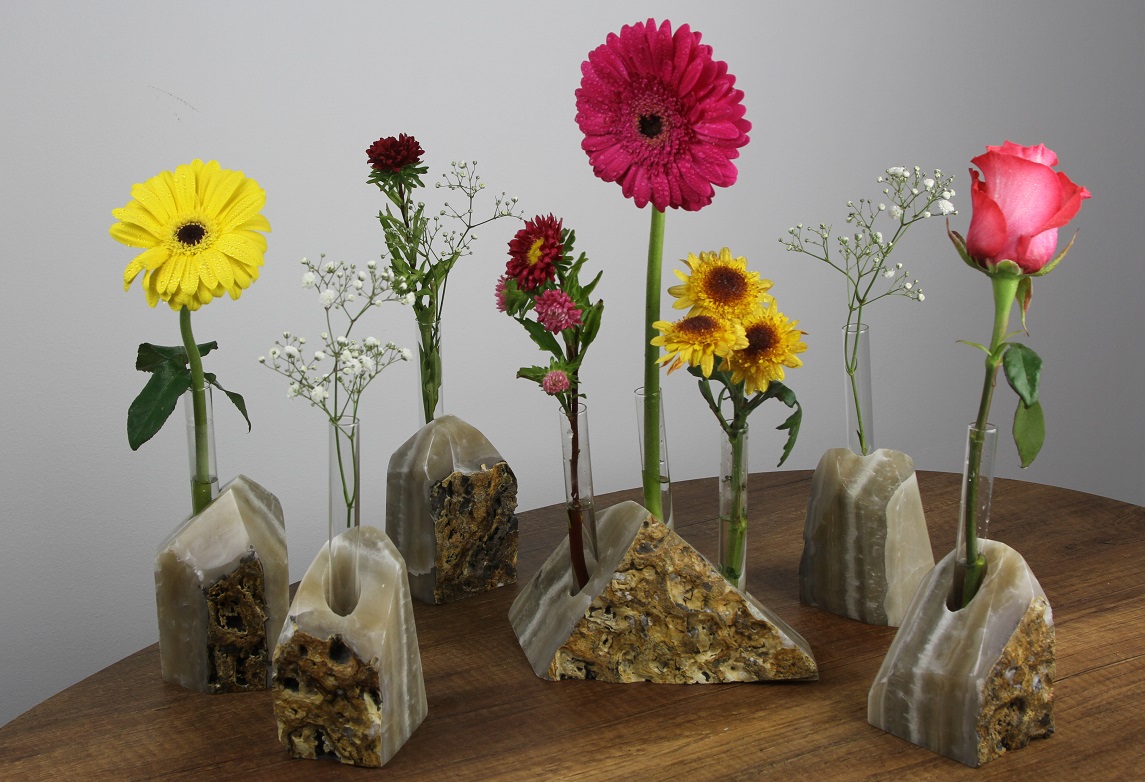 About Flower crystals
Gemrock flower crystals are crystal-shaped deco-stones made into flower holders for single flowers or a small collections of flowers.
According to the desing one side of the crystal maintains the rock surface, or you can choose them polished on all sides. Flower crystals can be produced in a variaty of sizes and from a number of stones.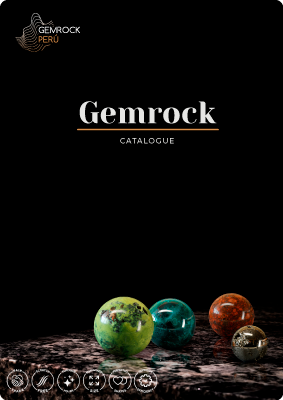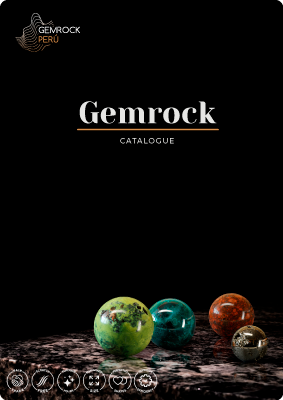 Materials used for flower crystals
Peruvian Pink Aragonite (high grade)
Cherry Blossom Stone (Cinnabrite)
Need a hand? Let us know how we can help
Tell us more about your company an we'll get in touch
Do you need reliable high quality cutting services for a reasonable price?  Are you looking for a service provider that is willing to develop new products according to your requirements? Would you like to get expert advice in order to improve your product? Do you wish for someone to optimize the process and get the most out of your rough? Just talk to us.