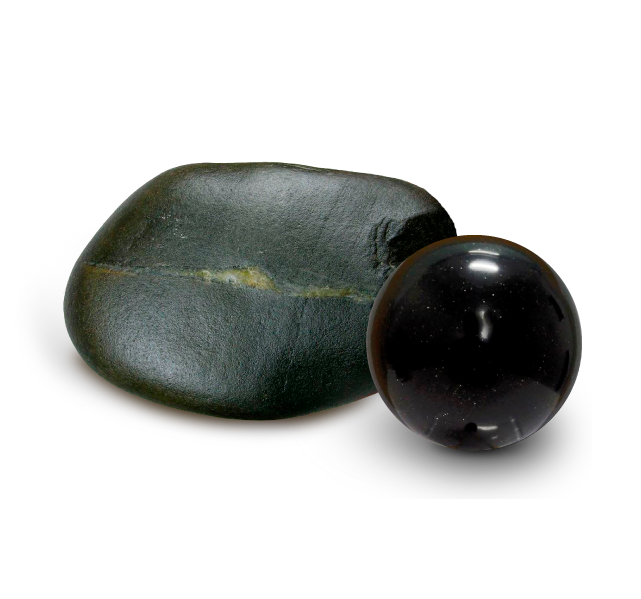 About Peruvian Black Jade
Peruvian black jade (also called Lemurian jade) is mined within the area of the capital Lima. It is a soft porous stone.
Because of its internal structure the polish never gets to the shine one is used to from other black stones like obsidian but rather stays a little more dull. We at Gemrock Peru, however, have developed a technique of dry polishing that provides the best possible polish on this stone.
Peruvian black jade comes many times with tiny pyrite sparkles or fine pyrite lines included, which is a good way to identify the rock.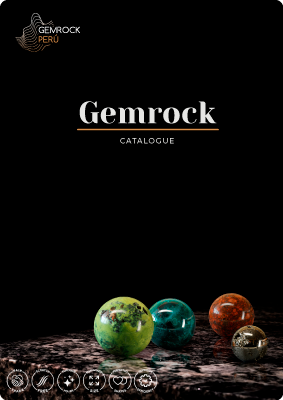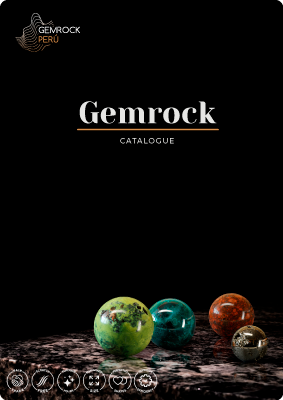 Need a hand? Let us know how we can help
Tell us more about your company an we'll get in touch
Do you need reliable high quality cutting services for a reasonable price?  Are you looking for a service provider that is willing to develop new products according to your requirements? Would you like to get expert advice in order to improve your product? Do you wish for someone to optimize the process and get the most out of your rough? Just talk to us.