Stone – the raw material to express human dreams, honor nature or survive in time.
While the Incas already have been master stonemasons carving boulders into exactly fitting parts of giant walls, nowadays Peruvian lapidary artists do carve stones in order to create everlasting images of mother nature's wildlife or to create objects reflecting people's beliefs and dreams. 
Sculpturing is like a negotiation between the artist and the stone, whereby the artist tries to realize his vision and the stone sets the limit of what's possible. There are a small number of Peruvian lapidary artists capable to master the stone and we are working with them.
Gemrock Art & Crystal Auctions
The idea of wholeselling unique pieces is kind of unpractical. So we decided to create monthly live online auctions for unique art and decor pieces as well as high quality crystal clusters. Our online auctions are accessible for corporative clients as well as for crystal and art collectors.
Unique Art and decor pieces in stock
Following we are trying to keep up with a list of unique art- and decor pieces in stock. If a piece is listed for auction you can not buy it. We recommend, you are registering as a bidder in that case. In case such a piece is not being sold in the auction it might return to this list as being for sale. 
If a piece is marked as "for sale" you can write us to inquire a price.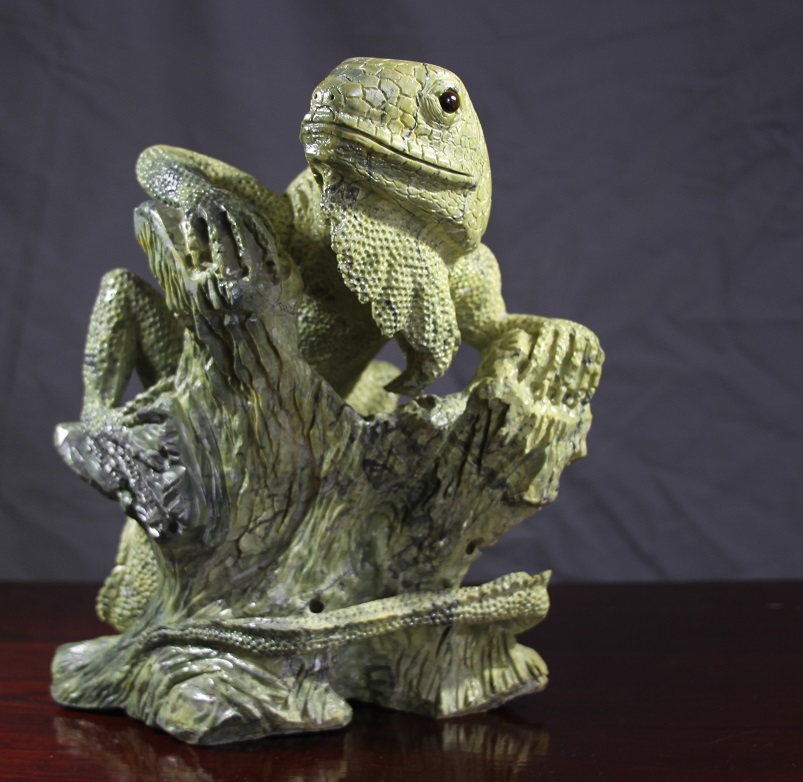 1.) Huge hand carved iguana
An impressive very naturalistic sculpture of an iguana made off a single piece of serpentinite stone. It is so realistic that one has to look a second or third time to find out if the animal is alive or not.  Definitively a centerpiece for many types of environments from business launches to living rooms.
Serpentine is a metamorphic rock composed of a number of different minerals, characterized by its variation of green tones. The name originates from the similarity between the surface of the rock and the skin of a snake. 
This huge piece is 32 cm high and has a total weight of 12 kilos
Listed for auction on 17.04.2021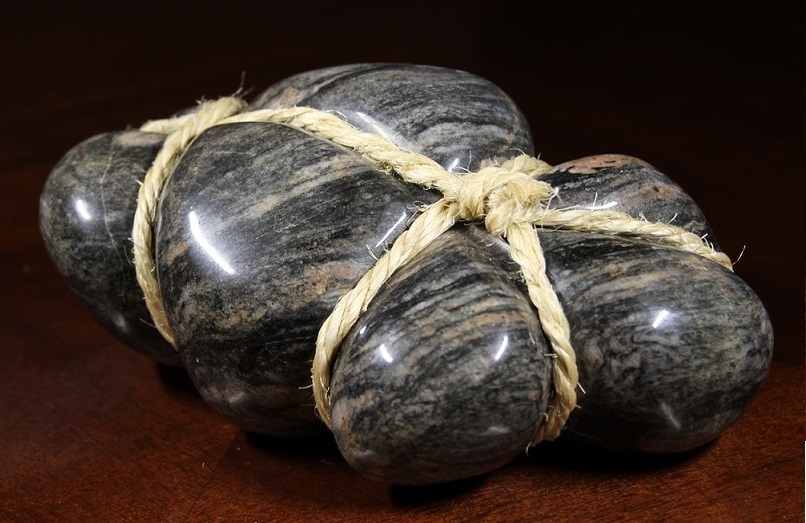 Carved by artist Stefan Austermühle, this stone plays with the sensation of hard and soft converting a stone into a soft object being squeezed and deformed by a rope.
Listed for auction on 17.04.2021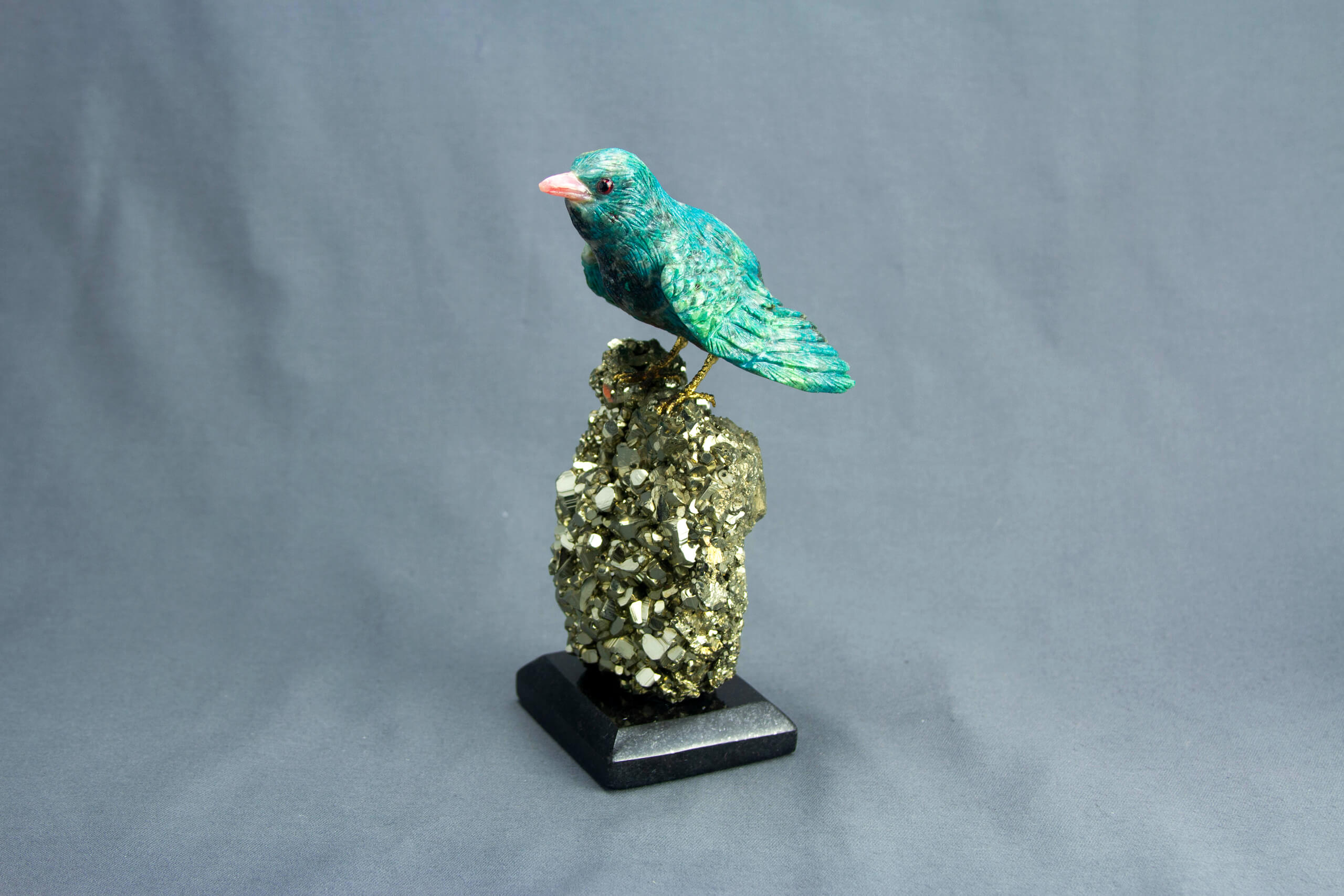 3.) Bird carved  in chrysocolla, sitting on pyrite cluster