Our goal is your satisfaction.
However sometimes things don't work as one wishes: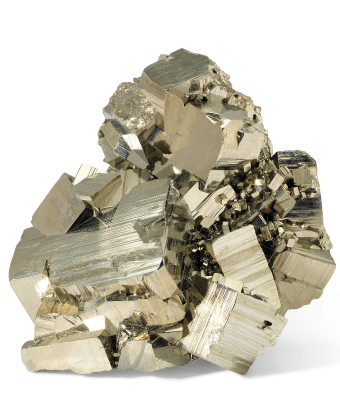 1. Your product arrives damaged
We apologize if any items you received were damaged during shipment. We try our best to prevent damage.  We never had a case of any product getting damaged because of the way we packed it. However we did have one case where products were destroyed by some custom officials. We always take care to pack jewelry, art-decor products as well as mineral and crystal specimens carefully, but we cannot control what happens after your package leaves our hands.
Therefore: Insurance is highly recommended.
When shipping through us with DHL, you have the option to insure your value.
The cost of this insurance is a flat rate of 13.5 USD + tax for all shipemts with a value of up to 1350 USD.
For shipments with higher value DHL charges 1% of the product value +tax.
Note: if your products are not insured and get lost or damaged DHL only covers 25 USD per kilo and a maximum total of 100 USD.
If you do not choose to have your package insured you assume the risk of damage during shipment. If your product arrives in pieces, then you've bought a box of pieces.
2. You are not satisfied with your product
We are sorry but we are not accepting returns of commercial orders.
This is a website for commercial clients. Our policy is to provide all our products with the highest standards of quality possible. However if you are ordering a big number of pieces there will always be some being more beautifull than others given the changing nature or rocks.
Please take the following advice in order to avoid false expectations:
There are mainly two reasons why people may ask for return options with mineral products and crystal specimen, as well as art-decor products and jewelry:
a) They looked larger on screen than in real life:
The first problem is easy to remedy in advance. Simply measure out the given dimensions on a piece of paper and find out if the product is of the size you want to buy. If not, do not order the product.
b) The product does not look like the photo.
All products represent in the pictures are only accurate examples for the products you will order. But ofcourse you are not going to order a specific piece but rather a number of pieces looking similar but not equal than the products on the pictures on this site (with exemption of the collectors pieces on this site).
Photographs are prepared under optimum conditions. This includes reflective backgrounds, custom support stands, color balanced spot-light sources.
If minerals are displayed under less than optimum conditions (i.e. fluorescent lights, diffuse panel lights, incandescent lights, etc.) do not expect the full beauty of the product to show. We have worked hard to make sure the minerals are accurately represented. The images on this website are optimized but not distorted with Adobe Photoshop on a PC computer.